Shop - launching soon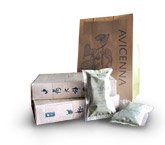 Custom made Products available to
Qualified and Registered Health Professionals
For a full list of custom made ointments and bespoke herbal skin creams, powders, tinctures,
vinegar soaks etc made to order for registered health professionals only, please register your details here or send an enquiry by writing to info@avicenna.co.uk.
---
Avicenna Skincare also offers an exclusive range of carefully designed cosmetic skin care products developed over 20 years by Mazin Al-Khafaji.
The range includes moisturisers for the face, skin creams for the delicate eye area and neck line, lip balms, hand and foot creams as well as body lotions and after sun products.
All products are made by hand, and produced in small batches. We use organic ingredients wherever possible, and try to continuously source the highest quality, pure natural ingredients we can find.
Our creams are made from highly concentrated ingredients and botanicals, and carefully produced combining old recipes and methods with the insight of modern cosmetic science.
Our skin care range does not contain any artificial colours or preservatives, parabens, petrochemical substances or steroids.