Virginia Wood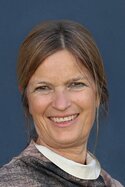 Virginia Wood Lic Ac. RCHM.
Virginia has been practicing Chinese medicine since 1988. She qualified in herbal medicine in 1994 at The London School of Chinese medicine under Mazin Al-Khafaji and Michael McIntyre. In 2012 she completed a specialized diploma course in dermatology with Mazin Al-Khafaji. Since then she has worked in England, New Zealand and more recently in Italy where she taught Chinese herbal medicine in various schools. In 1997 she studied under Dr Xu in Nanjing and has since specialised in gynaecology, particularly infertility, working with midwives and in hospitals assisting in births.
She teaches Yoga and has a particular interest in yoga therapy. She runs a Yoga Teachers Training program licensed by the Yoga Alliance.
Virginia specialises in: General health, gynaecology, fertility, cancer support, and yoga therapy.
Fees
Initial Consultation Herbs OR Acupuncture: £65
Initial Consultation Herbs AND Acupuncture: £75
Subsequent Acupuncture AND Herbal Medicine Appointments: £60
Subsequent Acupuncture Appointments: £50
Subsequent Herbal Medicine Appointments: £40
Additional Cost for Herbs: the charge for individual prescriptions varies according to the weight of herbs prescribed