Andrew Flower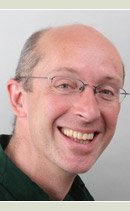 Andrew Flower MBAcC, MRCHM, ClinAc, PhD.

Andrew graduated in 1992 in herbal medicine and acupuncture and undertook further clinical training in Taiwan and China. In addition to day-to-day practice his areas of interest include supportive treatment for people living with cancer, mental health problems, gynaecological disorders and pain management.
He has worked with a number of charities including the Open Road project for people with drug dependency, alcohol addiction and mental health problems and the London Lighthouse for people living with HIV & AIDS.
Andrew has recently completed his PhD, a feasibility study exploring the role of Chinese herbal medicine in the treatment of endometriosis.
Fees
First Consultation: £55.00
Acupuncture Appointments: £45.00
Herbal Medicine Appointments: £35.00
Acupuncture & Herbal Medicine Appointments: £50.00
Additional cost for herbs: charge for individual prescriptions varies according to weight of herbs prescribed.