TCM Seminars & Forum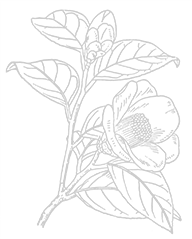 Avicenna Seminars
Mazin Al-Khafaji lectures on invitation and at conferences worldwide and organises lectures, postgraduate classes and the Dermatology Diploma Course through Avicenna Seminars.
These events are practice-oriented and geared towards solving real problems encountered in every day clinical environments, and highly acclaimed by his audiences.


To contact Mazin Al-Khafaji for speaking engagements, or to be added to our email distribution list informing you about upcoming seminars or to register please email us as at:
Avicenna Forum
The Avicenna Forum is used by hundreds of practitioners around the globe to exchange ideas and conduct topical discussions.
It is a great source of inspiration to many and a fantastic resource for specific information and knowledge on anything Chinese Medicine.
It aims to promote a dynamic exchange of experience and to create access to best clinical practice methods.
For reasons of confidentiality access to the forum is only open to the professional community and users have to be registered with us.
Once the registration process is complete, members are invited to contribute to the forum, ask questions relating to their clinical practice and submit case histories for general discussion or start up a new topic relevant to the study and practice of Chinese Medicine.
The Avicenna Forum has become an invaluable tool of great benefit to all who wish to get involved.
You are welcome to create a link from your own website to the forum registration page, so that it may become more accessible to fellow practitioners.
Thank you for your contribution to the Forum and for helping us create a successful networking community!
Mazin Al-Khafaji
Mazin is widely recognised as one of the leading experts in TCM and Modern Chinese Medicine, and is well known for his successful and innovative approaches to clinical practice. He has treated unusual and difficult diseases for over 25 years and has a special interest in auto-immune, allergic and skin disease.

He was brought up in the Middle East and the UK, where he began his studies in acupuncture and modern and classical Chinese in 1979. In 1983, he attended the post-graduate course in acupuncture in Nanjing, and followed this with intensive studies in modern and medical Chinese in Taiwan. His fluency in Chinese earned him the first Sino-British scholarship ever awarded for Chinese Medicine and he enrolled at The Shanghai College of Traditional Chinese Medicine.

He graduated as Doctor of Chinese Medicine in 1987 specialising in Internal Medicine, and on his return to England established a successful practice on the South coast. In 1991 he returned to China for further studies, and subsequently established The Skin Clinic, specialising in the treatment of dermatological and allergic disorders. In 1998 he fulfilled his long-term ambition and founded Avicenna Centre of Chinese Medicine.
At this multi-disciplinarian clinic he now offers a mentoring scheme for doctors and upcoming practitioners, and conducts research into the specific effects of particular herbs and formulae.
He is an authority on toxicity and authentication of herbs, and often cooperates with experts in the field at Kew Gardens.

He regularly runs postgraduate Master classes and a Dermatology Diploma Course which attract students from allover the world, and speaks at conferences in the U.K, Europe, Australia, Canada and the USA.

He runs Avicenna Dispensary, the unique TCM pharmacy which attracts professional praise and visitors from allover the world, and makes his own range of skin creams and ointments to complement his practice.

He continuously contributes to professional publications, is co-author of the international textbook on Chinese medicine (Manual of Acupuncture) and is currently writing a book on dermatology in Chinese medicine.