About Us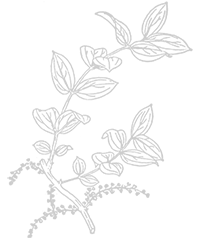 Avicenna Centre for Chinese Medicine is a unique clinic and teaching centre providing unrivalled integrated healthcare. Our approach focuses on combining the vast heritage of Traditional Chinese Medicine with the latest scientific research findings and incorporating both aspects into our treatment methods. We specialise exclusively in all aspects of Chinese Medicine.
Avicenna was founded by Mazin Al-Khafaji, an internationally renowned practitioner and lecturer of Traditional Chinese Medicine (TCM). Avicenna is recognised as one of the leading institutions in Europe dedicated to the advancement of all aspects of TCM.
We specialise exclusively in the various disciplines of Traditional Chinese Medicine - herbal medicine, acupuncture and shiatsu - to treat a wide range of acute as well as chronic and difficult conditions.
We have knowledgeable staff to advise on the appropriate treatment.
We have highly qualified, experienced practitioners. Check the Practitioners section for information on our practitioners and their specialist areas of interest.
We are a respected teaching centre offering teaching and supervision facilities for junior practitioners and outside therapists.
We conduct research in the form of clinical studies and trials and promote the ongoing collection of clinical data to ensure best practice and safety of Chinese Medicine.
Our in-house dispensary has a permanent stock of over 450 herbs. To guarantee the highest quality and authenticity of ingredients, we source directly from China from our own reputable and Chinese government approved suppliers.
In 2003 we introduced a unique 'decoction' service to maximise the benefits of herbal medicine. Personalised, individual herbal prescriptions are pre-cooked and dispensed in easy-to-use sachets which are convenient to take and have been shown to substantially increase the efficacy of treatment.
The Avicenna skincare range has been exclusively developed over 20 years by our specialist dermatologist. It includes handmade, herb-infused products for a variety of conditions. Our skin creams do not contain any artificial colours or preservatives, parabens, petrochemical substances or steroids.
We provide a range of washes, poultices, powders, ointments and creams for registered practitioners to prescribe for their patients.
Avicenna is set in a calm and welcoming space providing a positive and peaceful environment for your treatment.