Testimonials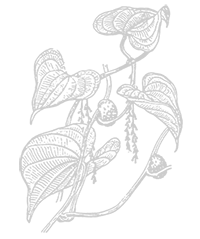 Over the years many patients have come through our doors and have been helped immeasurably by the use of Chinese medicine. Please follow the leads to the right hand side of the page for a sample of some of the statements we have received from patients.
Please note, we have only recently begun collecting patient testimonials, so check back again soon to learn more about our patients' experiences.
I was diagnosed with Ulcerative Colitis in 2010 and whilst it was managed with minimal medication and lifestyle changes I continued to live a normal life for a few years, in blissful denial that this disease would ever be more than a minor inconvenience on occasions. Then I became pregnant and my symptoms slowly and insidiously increased. After my baby was born the symptoms continued to worsen gradually over the next year. Much stronger medication was prescribed, several courses of steroids followed by immuno-suppressants, all of which failed to get the very active disease back into remission. Things took a turn for the worse and I ended up hospitalised for the third time, facing major life-changing surgery. Just in time, I found Mazin and began a course of Herbs. The benefits were quick and sustained. After one week my symptoms were already improving. After a month, they were much reduced and after around 3-4 months they were largely resolved. It took much longer to repair the damage and weakness I suffered as a result of being ill for so long, so I'd say it took about 9 months of treatment for me to completely recover. I am now back to normal, living my life to the full without the need for any prescription medication. Not a day goes by when I don't thank my lucky stars that I found Mazin and the herbs in time. Chinese Herbal Medicine is a safe, credible and very effective option for sufferers of this disease. Under the care of a world-renowned specialist like Mazin you are in the very best of hands.
After half a year of treatment with Mazin Al-Khafaji I can say with confidence that I am now cured. My skin is the best it has been in my whole life, and I have suffered with skin problems from birth. I now thoroughly enjoy my new life during spring 2013 wearing summer clothes!
I'm a devoted fan of facial acupuncture and look forward to my treatments. Grace is thoughtful, attentive and a caring practitioner. Fabulous facial treatments, massages and general well-being acupuncture.
I am thrilled with the improvement in my health, not only has the lichen sclerosis improved dramatically, but my general level of health is also so much better.
This treatment has worked for me and has given me back my quality of life.
It took just the one needle - inserted diagonally opposite to the problem - to rid me of the excruciating pain that had rendered me unable to walk! Amazing Mazin!
I am absolutey amazed, as is my whole family, that the treatment from Mazin at Avicenna has had such outstanding results!
My treatment had instant results and I suddenly felt a sense of control.