Testimonials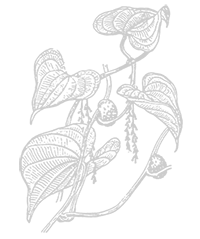 Over the years many patients have come through our doors and have been helped immeasurably by the use of Chinese medicine. Please follow the leads to the right hand side of the page for a sample of some of the statements we have received from patients.
Please note, we have only recently begun collecting patient testimonials, so check back again soon to learn more about our patients' experiences.
Ulcerative Colitis
I was diagnosed with UC in November 2017 after being hospitalised, having been in an increasingly debilitated state since the birth of my daughter three months earlier.

I had my first appointment with Mazin in November 2018 after a year of incredibly frustrating and at times heart breaking toing and froing with GPs, the hospital IBD nurse and consultant, and repeated steroid treatments. At this stage I was back at work, with a one year old that seemed to never sleep and in a complete heap. I was back and forth to the bathroom most of the night in between trying to feed and settle the baby. I was taking azathioprine and mesalamine, but the treatment wasn't working at all. I was two stone/10 kilos under my normal weight, severely anaemic and my mental health was suffering due to the strain and hopelessness of the situation. The answer I was given by the specialists was to try biologics. At this point I had no confidence in the advice I was being given.


I decided to take up a friend's recent recommendation to try to see Mazin. I was really lucky to get a cancellation appointment quite quickly after explaining that I was in a really terrible flare with a young child. I barely made it down to Hove from London and then back home that night without having an accident, I'll never forget it, I was at the end of my wits. But Mazin was so confident and rational. He had more of an understanding of my experience than anyone else I had spoken to and he gave me hope straight away. Then literally within two weeks of taking Mazin's prescribed herbs and capsules (in the morning and in the evening), and as an enema when I could manage it, I noticed significant improvement. After the bleeding stopped, I still stayed weak for quite a while due to being so depleted and as a result unable to reduce the strength of the herbs for some time. Likely this was due to a combination of continued stress and because I was too afraid of fibrous food and a varied diet, therefore not building back up any strength. But I remember after being on the treatment for a good few months and with a certain amount of ebbing and flowing in my progress, that I realised I had no cramping or twinging pain anymore and I felt an enormous sense of wellbeing. I was only having one (relatively normal) bowel motion per day or once every two days. This was incredible to me. I never thought I'd get back to this point before I met Mazin. I honestly think that this is when I realised I hadn't felt fully part of the fray of life for a long time but now felt part of the normal everyday shared experience of life once again. At my worst points with UC I was having 18+ BMs / day and losing an awful lot of blood. When I came to Mazin I was having between 10-13 BMs / day with the inevitable crippling anaemia and malnutrition. The turnaround is remarkable.


I may always have a certain amount of ebb and flow with the disease but that feels really manageable now because Mazin has helped me to understand UC, my body, and how I positively respond to the appropriate chinese herbal formulas and indeed how I can help myself. I am really confident that I can continue to have a really good quality of life. I will always have to be extremely mindful and careful of how I am managing my nutrition and dealing with life's stresses, and take herbs as and when needed. But most importantly I have my life back, I can now enjoy family life bringing up my little girl and I can see how lovely parenting can be. I couldn't be more grateful to Mazin and the team at Avicenna.
After half a year of treatment with Mazin Al-Khafaji I can say with confidence that I am now cured. My skin is the best it has been in my whole life, and I have suffered with skin problems from birth. I now thoroughly enjoy my new life during spring 2013 wearing summer clothes!
I am thrilled with the improvement in my health, not only has the lichen sclerosis improved dramatically, but my general level of health is also so much better.
This treatment has worked for me and has given me back my quality of life.
It took just the one needle - inserted diagonally opposite to the problem - to rid me of the excruciating pain that had rendered me unable to walk! Amazing Mazin!
I am absolutey amazed, as is my whole family, that the treatment from Mazin at Avicenna has had such outstanding results!
My treatment had instant results and I suddenly felt a sense of control.