Herbal Dispensary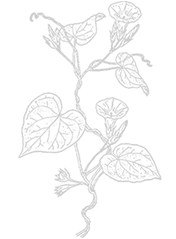 Avicenna Centre for Chinese Medicine in the UK has been running a 'traditional' TCM herbal dispensary for over 30 years and our herbs are sourced directly from China. We take regular trips to China, travelling far and wide through desert and mountains to visit the various regions where different herbs are originally grown, in order to establish and maintain links to producers, growers and buyers of wild collected materials and Dao Di herbs. We buy to our quality standard and strive to offer a 'field to patient' service, something that has resulted in impressive results for our patients over the years.
Checking up on and supporting the integrity of GAP enables us to support farming communities, build up trusted trading relationships and helps growers and local producers to maintain a regular supply chain for high quality materials. It also enables us to encourage sustainable production methods and support wild collection operations to implement the 'Fair Wild Standard'. Recognising and authenticating the materials, and protecting their integrity along every step of this supply chain is as important as the way the herbs are initially grown and processed, and the challenge to do this in a sustainable and ethical way grows daily.
We supply individual herbal tea prescriptions that are tailor-made on the premises by our fully qualified Chinese pharmacists & dispensary team. Herbal formulas are provided fully decocted (ready-to-drink) or as syrups and we also offer a bespoke range of associated products made to prescription (on request).
Herbal formulas take approximately 3.5 hours to prepare (longer for syrups), and can often be collected from the centre on the same day as your appointment. Alternatively, we are able to dispatch these to you by courier. The dispensing service is also available to health professionals, in accordance with RCHM guidelines.
Read a more extensive interview with Mazin Al-Khafaji published in the RCHM Journal on our herbal decoction service.
If you are a licensed/registered practitioner and would like to place an order for a decocted herbal prescription then please email us at reception@avicenna.co.uk.
Our Chinese Herbs
We keep a carefully selected permanent stock of over 450 authenticated herbs. We source and import only the highest quality herbs available (organic, wherever possible) and refuse inferior stock. We do not sell pills of uncertain origin, nor do we stock endangered or prohibited species.
We specialise in pharmacognosy and have extensive experience in verifying the quality and identity of raw herbs. We also offer a consultation service to outside practitioners aiming to improve the quality of raw materials on sale in the West and to eradicate the use of substitutes.
To guarantee the highest quality and authenticity of ingredients for our herbal formulations we buy directly from China via long-established and trusted contacts who follow strict GMP and GAP guidelines.
We undertake regular trips to visit traditional and organic tea and herb growers to verify and audit the sources of our supplies.
Our Herbal Tea Decoction service
We are one of the very few clinics in Europe to offer a traditional decoction service for our herbal prescriptions. In 2003 we introduced cutting edge methods as used in Chinese hospitals, which enable us to prepare individual herbal formulas in ready-made liquid form for you to take as part of your daily routine.
This high pressure and temperature-controlled decoction method extracts much higher proportions of the active ingredients and makes taking your herbal prescription more effective, convenient and palatable for Western tastes. It also ensures the consistent quality of the product (which comes in sealed, easy-to-use sachets).
Our Skincare Products
'Dermatology-M' is an exclusive range of carefully designed topicals and cosmetic skincare creams, ointments and tinctures, developed by world-renowned dermatologist Mazin Al-Khafaji.
Our topical products are bespokely designed for skin conditions including Acne, Eczema, Psoriasis, Fungal Infection and Rosacia. The majority should be used in addition to internal herbal therapy.
The cosmetic range includes moisturisers for the face, skin creams for the delicate eye area and neck line, lip balms, hand and foot creams as well as body lotions.
Formulated from herbal ingredients known to improve the condition of skin, they are made on our own premises by hand and in small batches only, using organic ingredients wherever possible. Our products do not contain artificial colours or preservatives, petrochemical substances or steroids.
For more information or to place an order, please visit our website www.dermatology-m.co.uk (for UK and European customers) or www.dermatology-m.com (For US and Canada). If you are a licenensed practitioner, please register for a practitioner account first (via the website) and ensure you log in before placing your order.
Regulation and Accreditation
The Register of Chinese Herbal Medicine (RCHM) was set up in 1987 to regulate the practice of Chinese Herbal Medicine in the UK and is working towards statutory self-regulation for herbal medicine in Britain.
Avicenna is an RCHM approved supplier and therefore conforms to all government set standards.